It Starts with our People
Our team of experts inspire us to take chances, think differently, and find new and innovative ways to deliver authentic expressions of our geologically diverse wine region.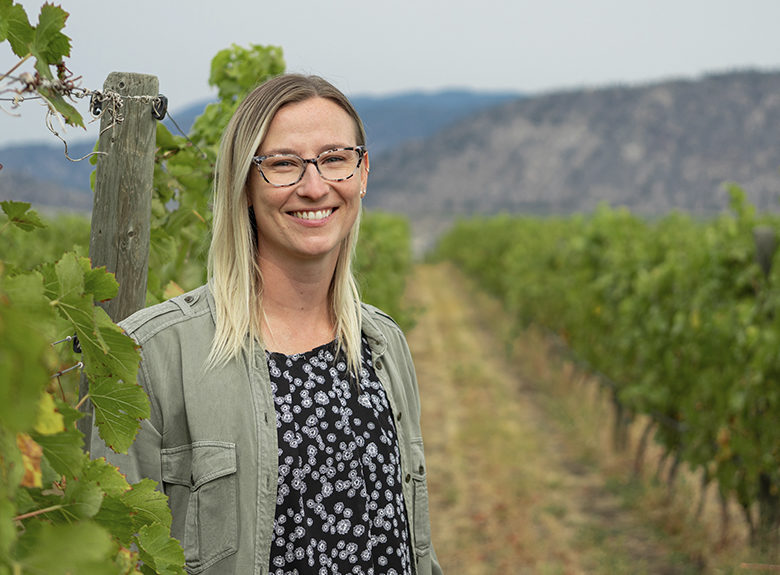 Stephanie Vickers
Soil Scientist
Knowing what is below the ground is essential to maximize a vineyards potential. Soil is a vital component of terroir, the same varietal grown in different soil types and climates can have a remarkable effect on taste. With a Master of Science in Soil Chemistry from the University of Guelph, it's Stephanie's role to help us understand why.
Her days are spent in the vineyards, sending electromagnetic currents down into the soil to measure water retention, soil types, nutrients, and the overall health of the vineyard. She confirms her findings through physical testing – digging up soil pits and taking samples of the dirt. Stephanie's interpretation of the data allows us to get our clones, rootstocks, and varieties right when planting. She gives us the knowledge we need to effectively maintain and care for the vines.
"Our goal is to continue to show in every bottle we produce an uncompromising expression of the Okanagan Valley and the vineyards that we farm organically."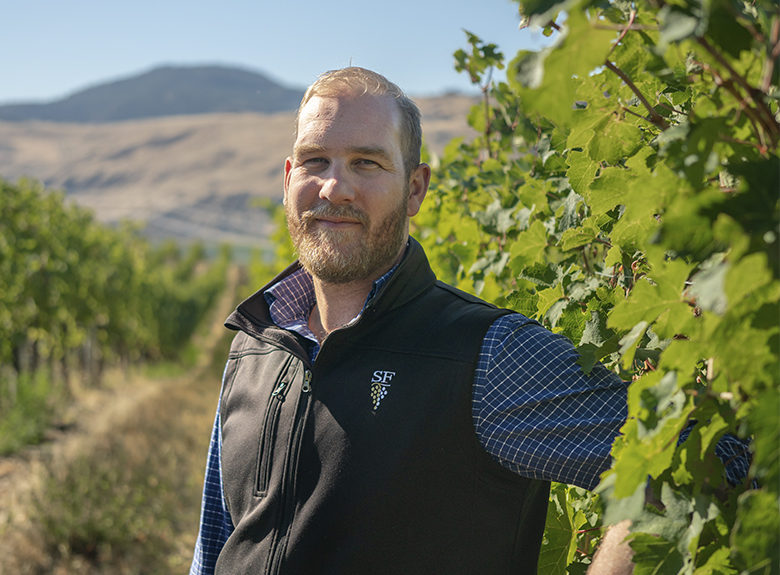 Rob Achurch
Viticulturist
A self-confessed weather geek and lover of all things dirt, Rob is our expert in the science of growing grapes. He first developed a long-lasting love of nature growing up on a farm in rural Australia, reinforcing his passion with a degree in Viticulture from Charles Sturt University. Technology allows him to understand and realize the fruits potential, but organic farming keeps him grounded and in search of holistic and sustainable solutions that are not dependent on chemicals.
Seeing the difference organic farming has made in the vineyards has confirmed his belief that vines should be grown naturally, respecting the land and the variability that each season brings.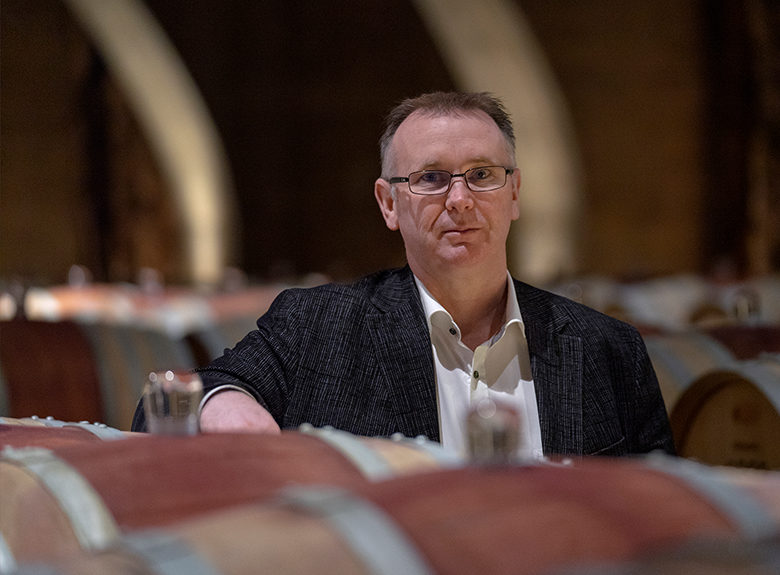 Darryl Brooker
Winemaker
As a winemaker, Darryl understands – and appreciates – the relationship between the land and those who tend it in order to produce wines that are an authentic expression of where they are grown. His fascination with wine has led him to winemaking roles around the world, including Barossa Valley, Australia, Hawkes Bay and Marlborough, New Zealand, and the Niagara Peninsula, Ontario. These regions did not, however, resonate with him  like the Okanagan Valley.
The incredible diversity of the Okanagan Valley, from Lake Country in the north to Osoyoos in the south, requires multiple approaches. Darryl is constantly adjusting and adapting to different vineyard sites. Microclimates within the valley provide challenging opportunities to achieve single vineyard wines that truly represent the people, place, and climate of the vintage.
Plan Your Visit
Experience the Okanagan Valley with a visit to Mission Hill Family Estate. The winery is open daily by reservation.
Winery Hours
Daily: 11am - 6pm