It Starts with our People
Our team of experts inspire us to take chances, think differently, and find new and innovative ways to deliver authentic expressions of our geologically diverse wine region.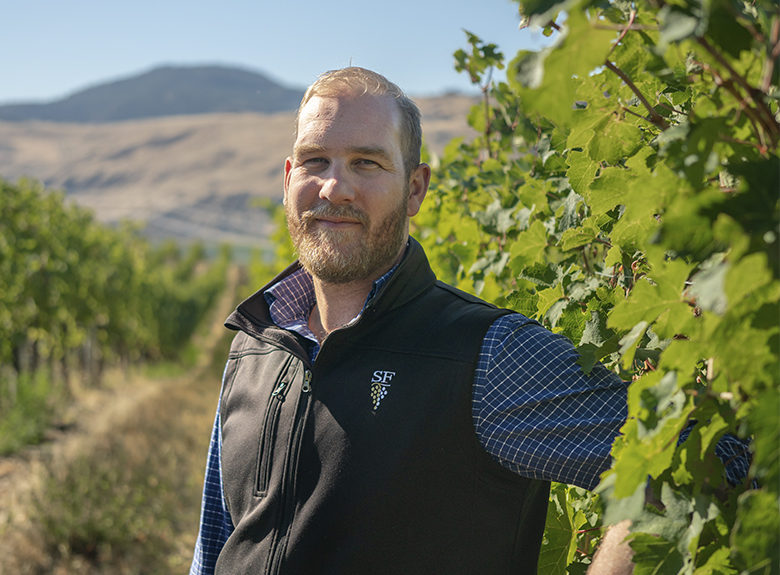 Rob Achurch
Viticulturist
A self-confessed weather geek and lover of all things dirt, Rob is our expert in the science of growing grapes. He first developed a long-lasting love of nature growing up on a farm in rural Australia, reinforcing his passion with a degree in Viticulture from Charles Sturt University. Technology allows him to understand and realize the fruits potential, but organic farming keeps him grounded and in search of holistic and sustainable solutions that are not dependent on chemicals.
Seeing the difference organic farming has made in the vineyards has confirmed his belief that vines should be grown naturally, respecting the land and the variability that each season brings.
Plan Your Visit
Experience the Okanagan Valley with a visit to Mission Hill Family Estate. We will be welcoming visitors back to estate for tastings and scheduled events, as of Friday, August 25. Our Terrace Restaurant will re-open August 31. While reservations are recommended, our doors are open for all guests.
Winery Hours
Daily: 11am - 6pm
Terrace Restaurant Hours
Dining at the Estate
Open Daily