Inside the Winemaking
Mission Hill Family Estate was founded with a vision for the future of wine. 
Continuing our pioneering history, we use sustainable, organic farming practices. By supporting these practices with modern technology, our varietals thrive in the valley's diverse soil profiles. Then, they are carefully aged with new and Old World techniques, leaving you with wines that echo the terroir of the valley.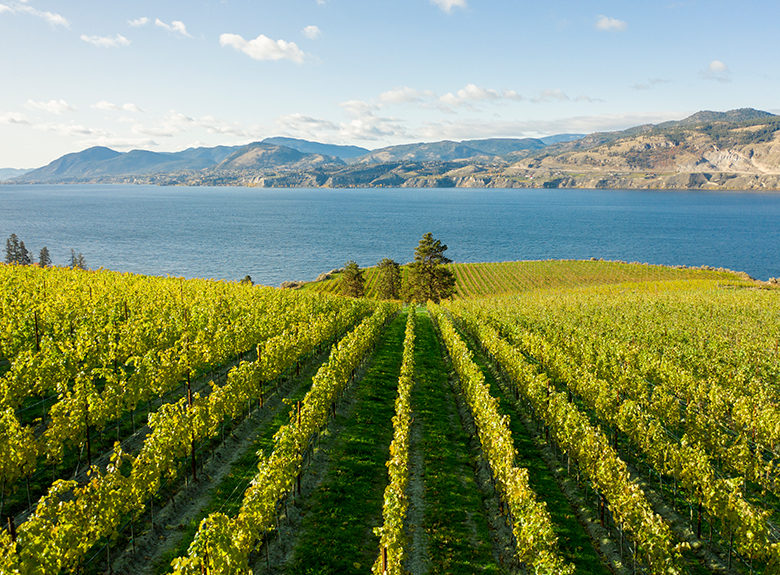 Terroir of the
Okanagan Valley
The Okanagan Valley was carved into volcanic rock by slow moving, sediment-depositing glaciers thousands of years ago. Now, the valley offers grape growing subregions with varying soil profiles, long, hot growing days, and diverse microclimates.
These distinct subregions exist shoulder-to-shoulder, all carrying the potential to cultivate wine with unmistakable terroir.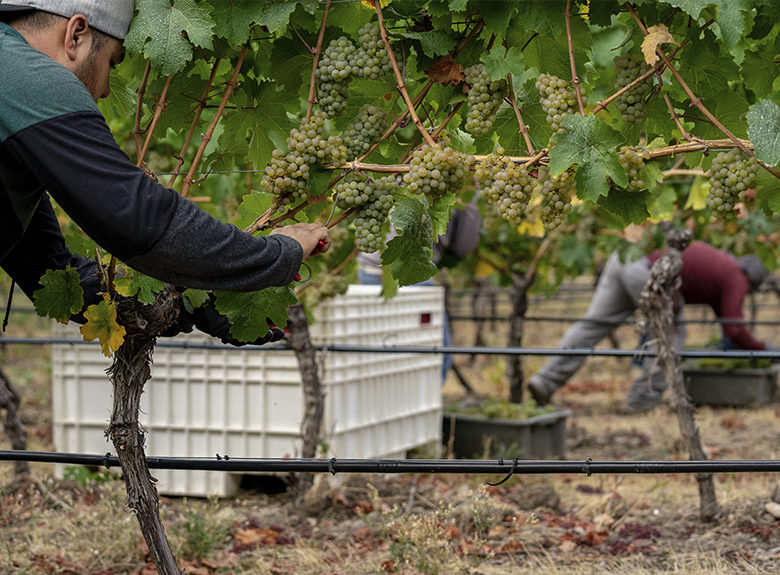 Farmed Organically
If you look closely at our vineyards, you will see life in the land. Bees, falcons, and chickens replace pesticides and insecticides. Cover crops, earthworms, and compost are used in place of chemical fertilizers. 
Fostering an ecosystem natural to the region supports quality grape growing, which in turn creates wine of depth and character. For us, it wasn't the right decision — it was the only decision.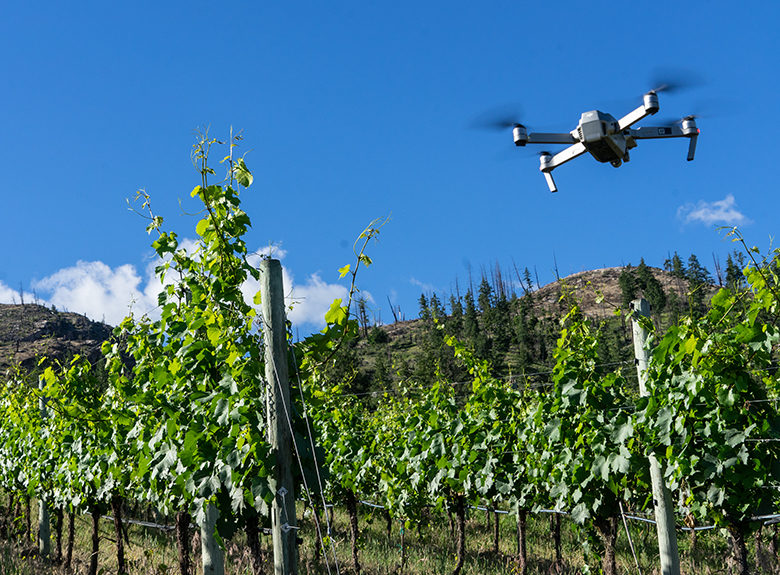 Technology Meets Tradition
As winemakers, our practices are fundamentally rooted in Old World techniques. Now, we can support these techniques with modern technology.
Drones give us a high-level view of the vineyard's health while on the ground, a lightweight Geier machine allows us to perform high-density farming. Soil science pinpoints the areas to best plant our varietals then informs us exactly why our grapes taste the way they do. These, along with every other modern advance we use, allows us to better understand how to harness the terroir of the valley.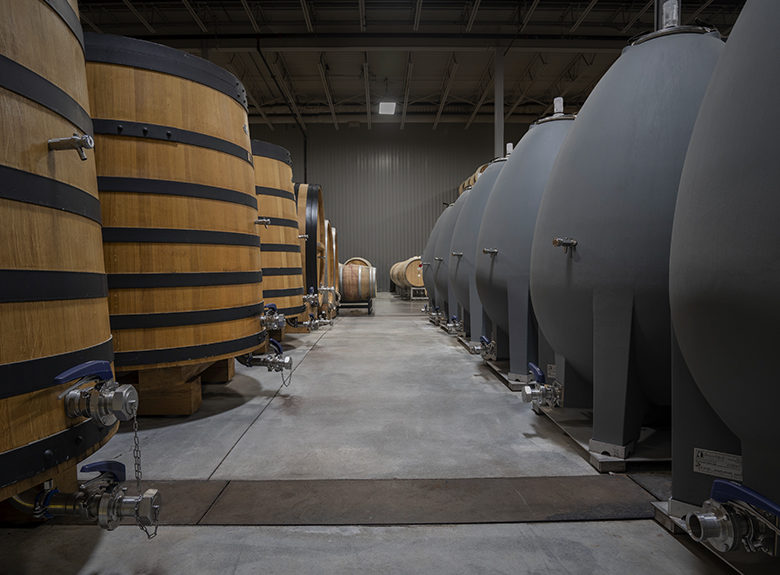 Old World, Modern Options
The winemaking team continuously innovates, combining fermentation and maturation vessel traditions with future trends. 
At Mission Hill Family Estate, as with everything we do, our equipment and processes are designed to best serve the wines. Concrete Eggs look forward while our Clay Amphora honours the past, and our wide variety of oak barrels provide a range in texture and flavour.
A number of years ago, we took a bold decision to farm 100% of our own grapes and are now doing so organically. This level of commitment to the land enables our teams to push the boundaries of viticulture and winemaking in the Okanagan Valley.
Meet our Vineyards
A combination of traditional farming techniques and modern technology makes planting, growing, and harvesting our organic vineyards more innovative every year. Studying the diverse microclimates, altitudes, soil types, and aspects of the valley allowed us to understand where to plant each varietal.
When we began planting our vineyards in the early 1990's, there were only fruit orchards in Osoyoos. With no blueprint to follow, planting grape vines came at a great risk. After years of learning and experimenting, the vine roots took hold deep in the earth, and an understanding of the nuances in each vineyard block took shape. Now, the fruit that makes up our Legacy Collection comes from our southern estate vineyards – a fitting reward for decades of hard work.
Reed Creek Vineyard,
Golden Mile Bench, Oliver
Jagged Rock Vineyard
Black Sage Bench, Oliver
Learn More
Plan Your Visit
Experience the Okanagan Valley with a visit to Mission Hill Family Estate. We will be welcoming visitors back to estate for tastings and scheduled events, as of Friday, August 25. Our Terrace Restaurant will re-open August 31. While reservations are recommended, our doors are open for all guests.
Winery Hours
Daily: 11am - 6pm
Terrace Restaurant Hours
Dining at the Estate
Open Daily