Our Culinary Philosophy
A testament to this region, the Terrace Restaurant embraces what is grown around us. Like our wines, our culinary practices are rooted within the valley. Locality, seasonality, simplicity, and resourcefulness inspire every dish we serve you.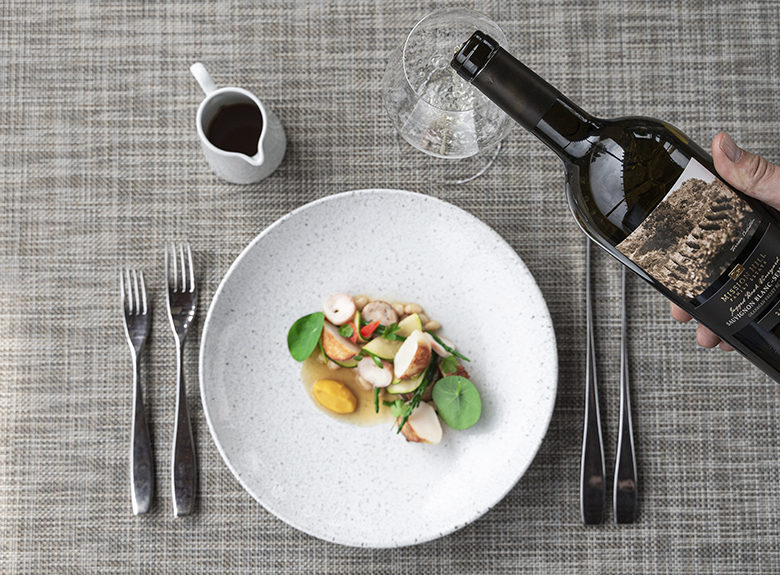 Dinners
From 5 – 9pm
Choose among our two multi-course set menus, paired perfectly with Mission Hill Family Estate's world-class wines.
Terrace Tasting Menu – Celebrate the Okanagan Valley with a multi-course menu paired with a curated flight of wines
Legacy Tasting Menu – Immerse yourself in a multi-course menu built around the best of the Okanagan Valley and our Legacy wines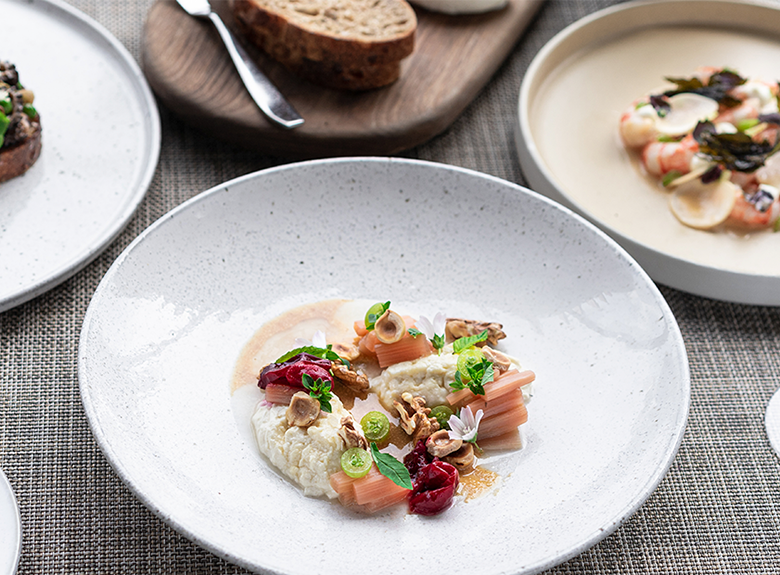 Lunch
From 11:30am – 2:30pm
Enjoy lunch with a view, featuring a three-course menu including wine pairings.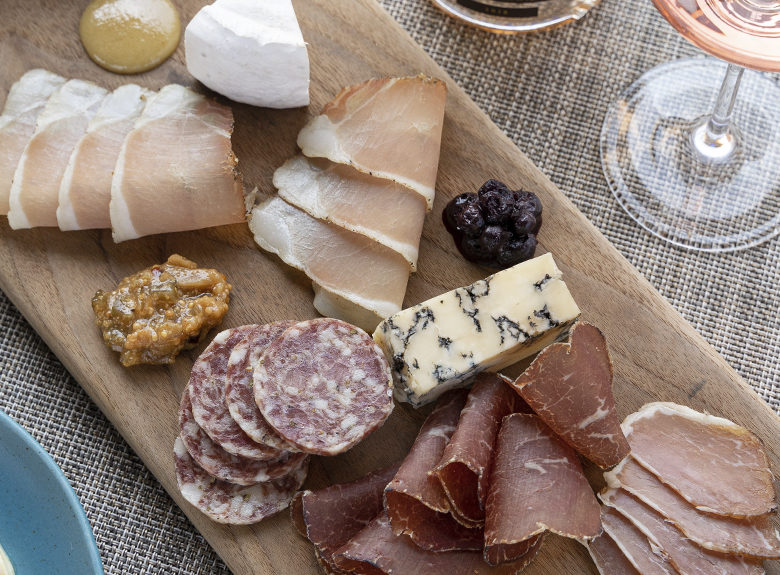 Small Bites
From 12pm to 4pm daily, enjoy a limited à la carte menu of small bites and wines by the glass, paired with views of Okanagan Lake.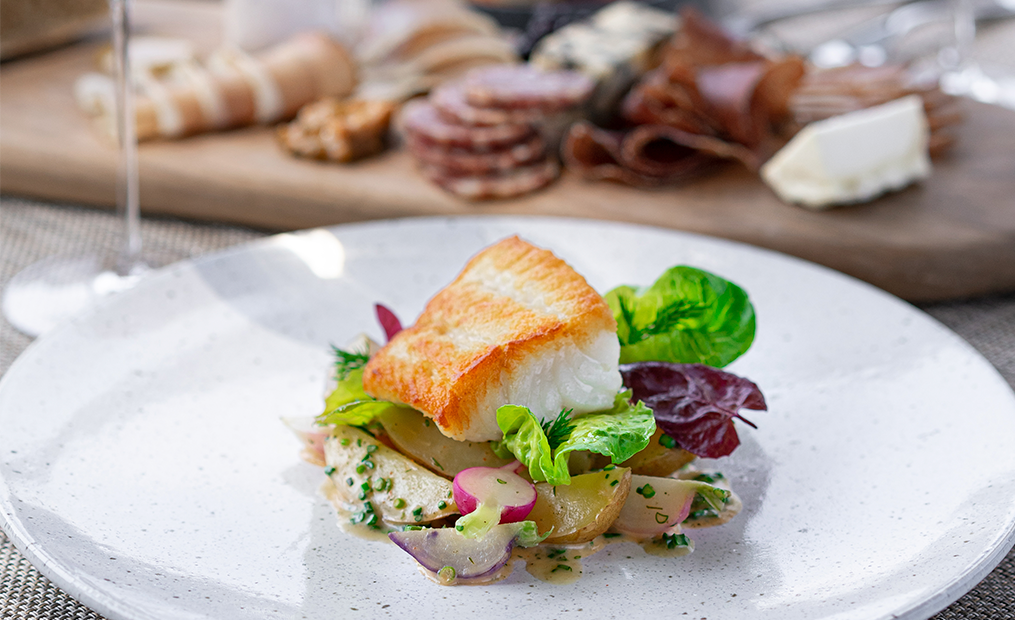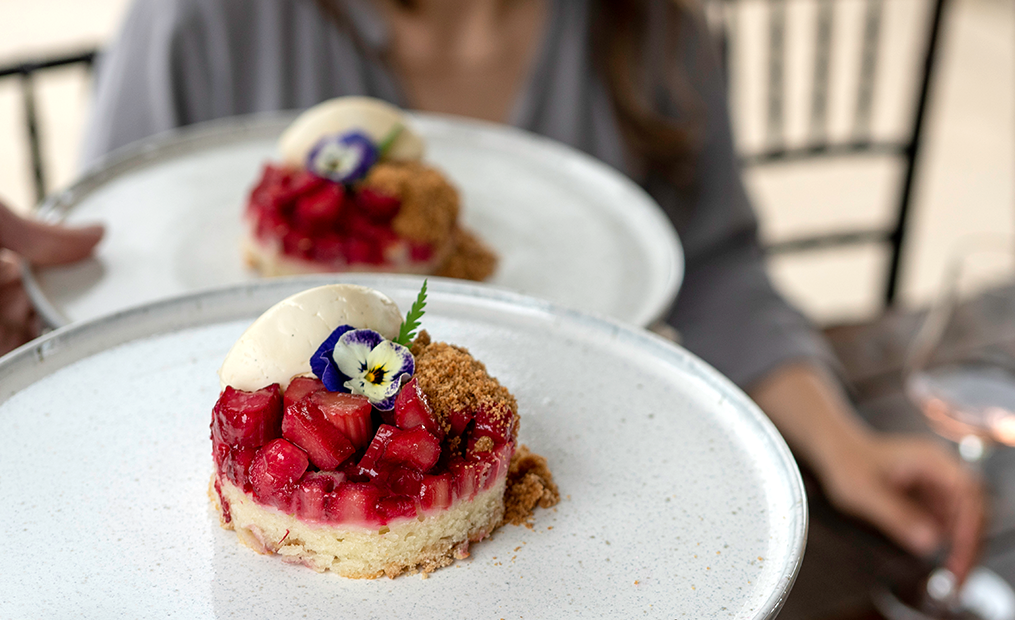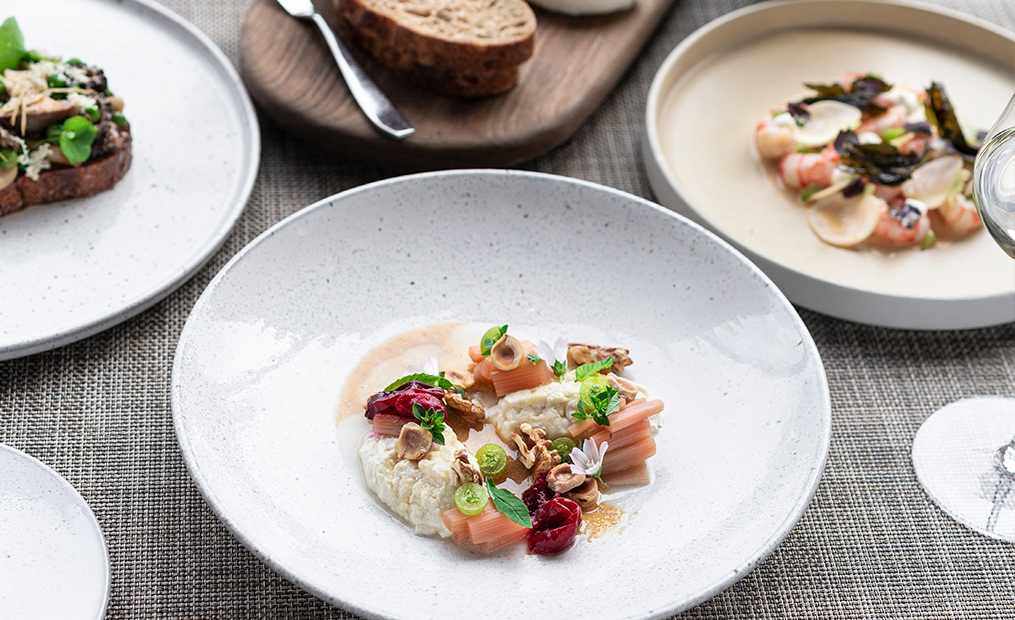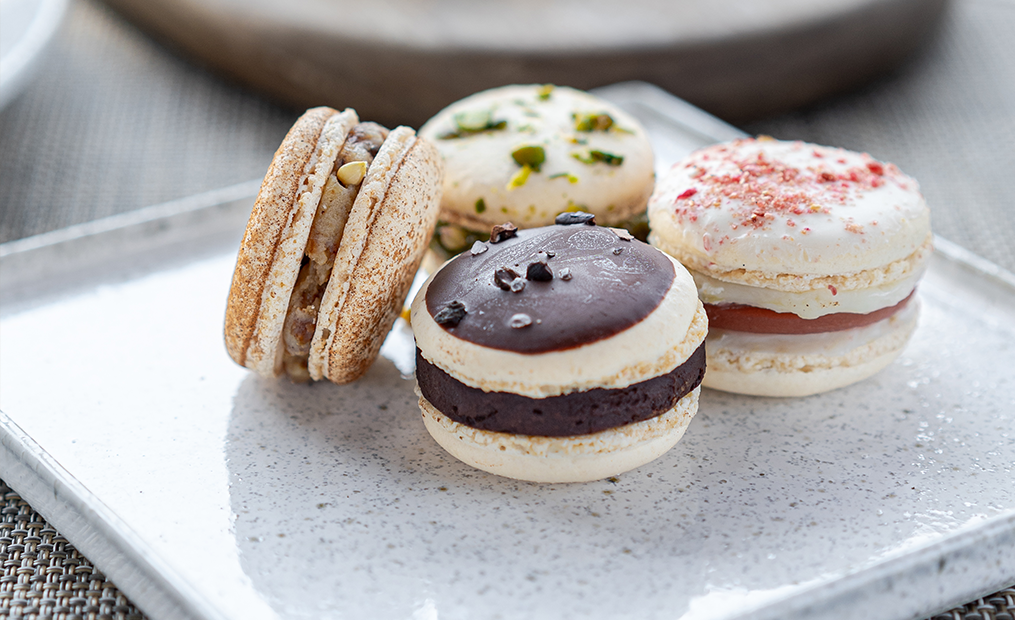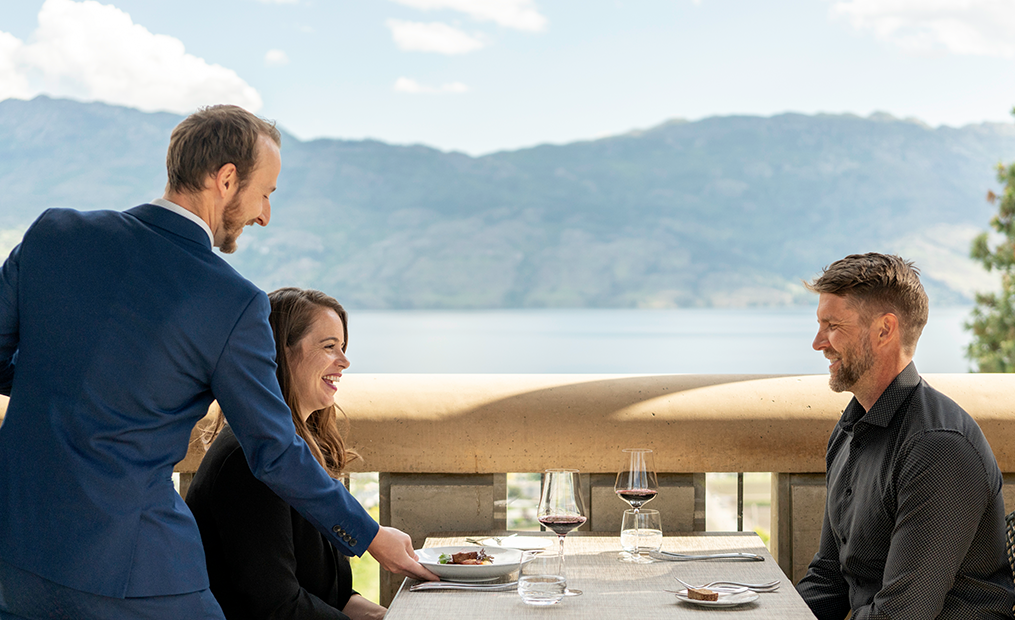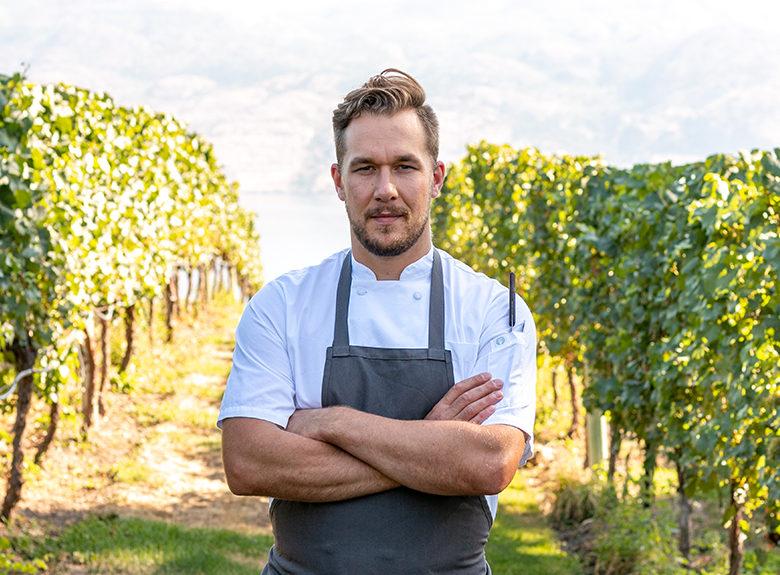 Patrick Gayler
Executive Chef
When the valley thrives, we thrive. This motto drives Chef Patrick Gayler's culinary practices — the ingredients he uses grow in the same terroir as our vineyards. With his close relationships with local farms and farmers, the Terrace Restaurant features in-season, fresh plates. By working with our winemakers, the culinary team ensures these plates are paired thoughtfully to the wine you are served.
When Chef Patrick's not visiting local farms, running the Terrace Restaurant's kitchen, or overseeing canning, pickling, and curing, he tends to the estate garden. Beehives, an organic herb garden, and an orchard are all products of the sustainable practices upheld at Mission Hill Family Estate.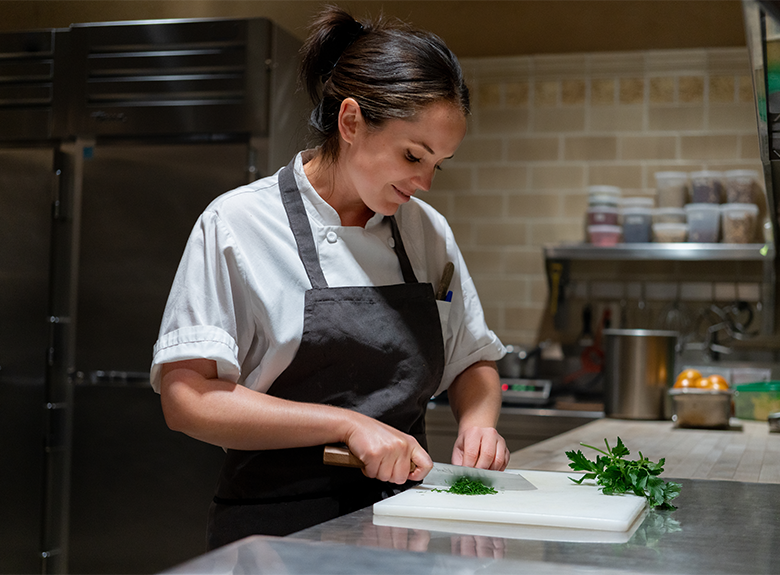 Heather Brumwell
Chef de Cuisine
As a young cook, Heather travelled to Rome to work in a Michelin star restaurant and left inspired by the high level of execution and determination found amongst the team. She returned to Canada keen to see where the industry could take her and swiftly moved again from Toronto to Kelowna to experience the Okanagan Valley. 
Since joining the team in 2015, Heather's passion for fine dining has only grown as she has discovered the quality ingredients that the Okanagan has to offer. In her current role as Chef de Cuisine Heather works closely with farmers, foragers and local artisans to source out and utilize only seasonal products. Each summer she embraces the challenges that come with operating a seasonal restaurant and is constantly looking for ways to further the culinary program at Mission Hill. 
The panoramic views and quiet setting create an unforgettable dining experience, absolutely the best the Valley has to offer. The chef prepared meals - from the appetizers to the main dishes as well as dessert were creative and brilliantly composed offering the best balance of freshness and flavour imaginable.