Our Culinary Philosophy
A testament to this region, the Terrace Restaurant embraces what is grown around us. Like our wines, our culinary practices are rooted within the valley. Locality, seasonality, simplicity, and resourcefulness inspire every dish we serve you.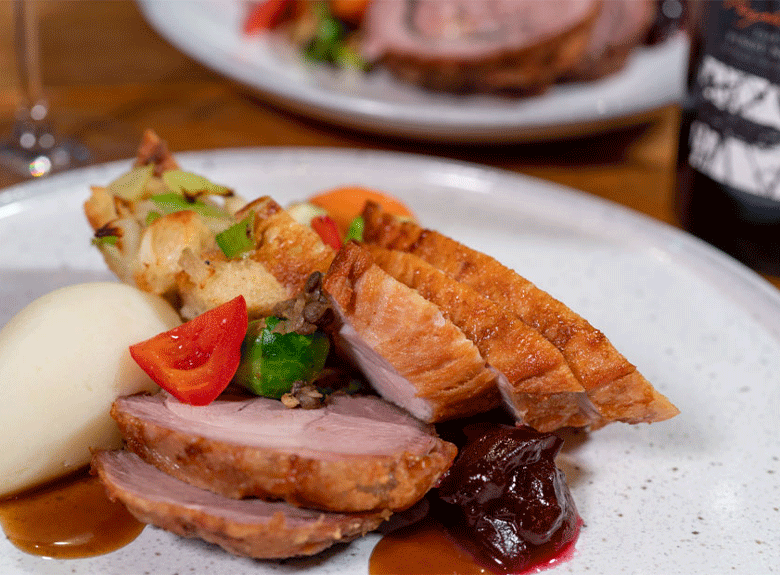 Holiday Meal Kit
Whether you want to feed a smaller group, skip the prep work, or simply enjoy a Mission Hill winery gourmet feast at home, our latest Holiday Meal Kit has you, and your festive table covered. Order our festive winery dinner to-go now. Then sit back, relax, and enjoy the holiday season, deliciously.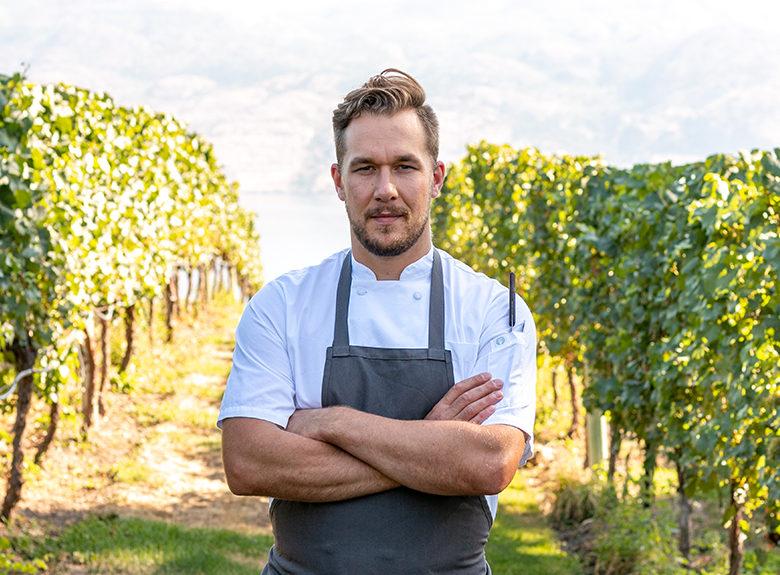 Patrick Gayler
Executive Chef
When the valley thrives, we thrive. This motto drives Chef Patrick Gayler's culinary practices — the ingredients he uses grow in the same terroir as our vineyards. With his close relationships with local farms and farmers, the Terrace Restaurant features in-season, fresh plates. By working with our winemakers, the culinary team ensures these plates are paired thoughtfully to the wine you are served.
When Chef Patrick's not visiting local farms, running the Terrace Restaurant's kitchen, or overseeing canning, pickling, and curing, he tends to the estate garden. Beehives, an organic herb garden, and an orchard are all products of the sustainable practices upheld at Mission Hill Family Estate.
"If the valley thrives, we thrive. We're dedicated to the sourcing and promotion of local, sustainable, seasonal food. This approach lends itself to a light-handed manner of preparation that respects the character of the ingredient and where it is grown. "