Boutique
Everything in our Boutique tells a story. It features rare antiques, current finds, and new and library wine releases and is designed for exploration.  
The focus and concept of our Boutique Story this season is based on Walt Whitman's poem 'the Untold Want' published in 1855. It is a short poem, centring on Now, Voyager which is about personal discovery and exploring new ideas. As always, it also relates to the story of Mission Hill Family Estate and our fine wines. This is a journey and a voyage for our guests to discover extraordinary wines, our culinary program, events, and entertainment over the season.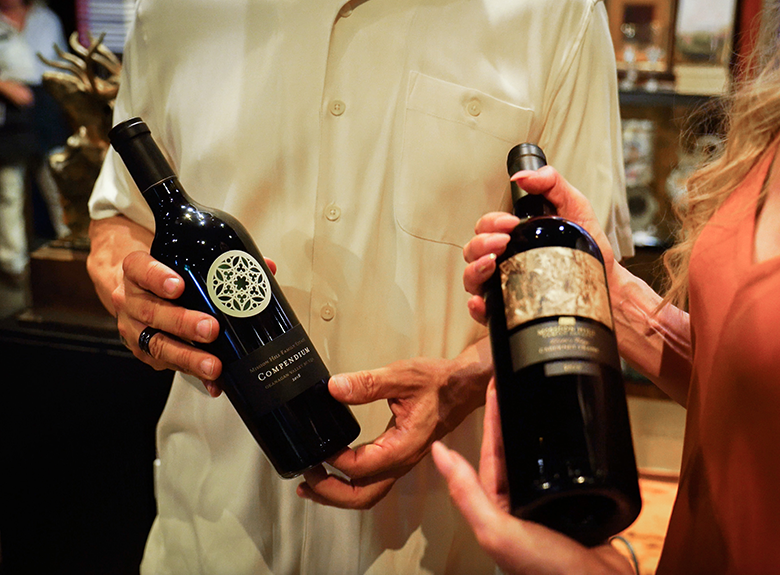 The French Line
There would be no Mission Hill Family Estate without the French Line. Our Proprietor's family emigrated to Canada on the French Line's luxury liner SS Champlain. French Line ships were known to be the best, the best food, the best wine and the best ambiance.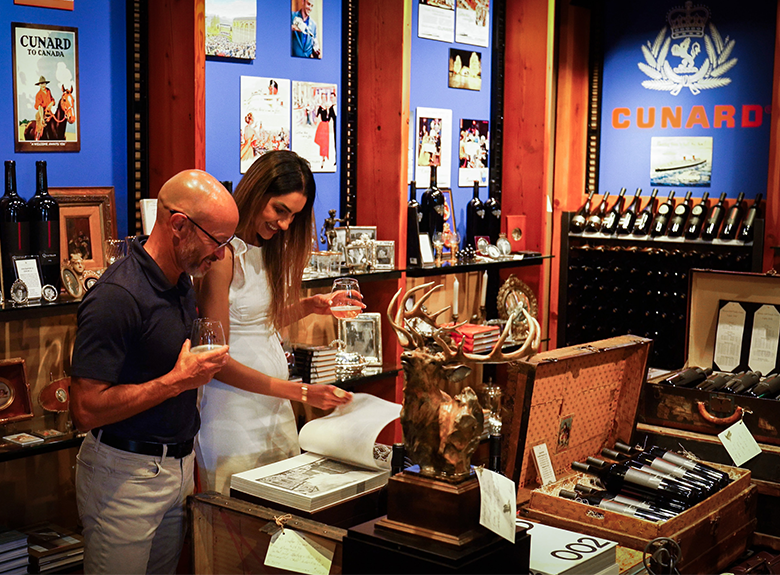 Cunard
The legendary Cunard line was in competition with the French Line for most of the 1930s with their gigantic 'Queen' liners. Cunard used the tagline 'Getting There is Half the Fun' to promote their great food, entertainment, and high-living shipboard atmosphere.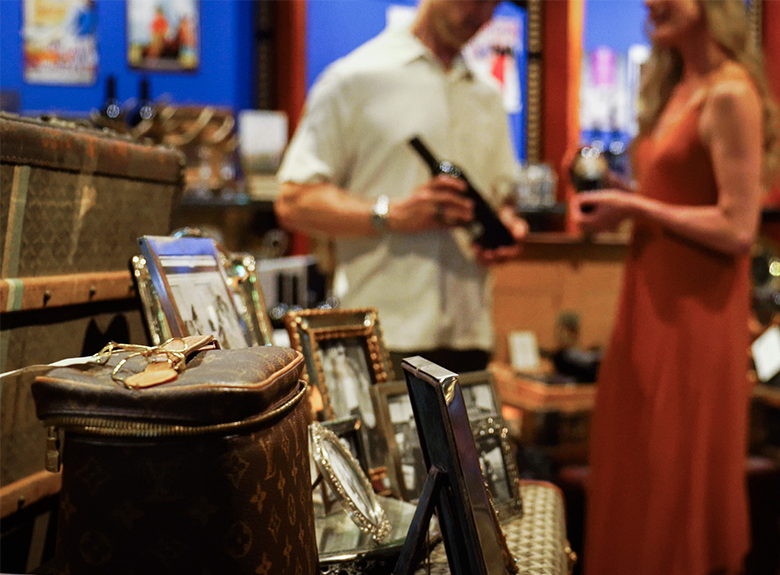 Canadian Pacific
Many do not realize that at one time the Canadian Pacific company was the world's greatest travel system with a fleet of steamships, luxury hotels, transcontinental railways, airlines, and communications. Canadian Pacific offered a shipboard experience on par with the best in the world.  
Visit the Boutique to explore this new installation and shop our curated collection of goods, including books, vintage luggage, heirloom glassware, champagne coupes, and silver.  
Plan Your Visit
Experience the Okanagan Valley with a visit to Mission Hill Family Estate. We will be welcoming visitors back to estate for tastings and scheduled events, as of Friday, August 25. Our Terrace Restaurant will re-open August 31. While reservations are recommended, our doors are open for all guests.
Winery Hours
Daily: 11am - 6pm
Terrace Restaurant Hours
Open Thursday to Sunday