Architecture
Designed with monastic-influence, Mission Hill Family Estate offers an escape from daily life. 
Outdoors, earth-toned buildings circle a courtyard and amphitheatre, curving into a loggia and garden. Halls, theatres, and tasting rooms wind through the estate while barrels of wine age underground.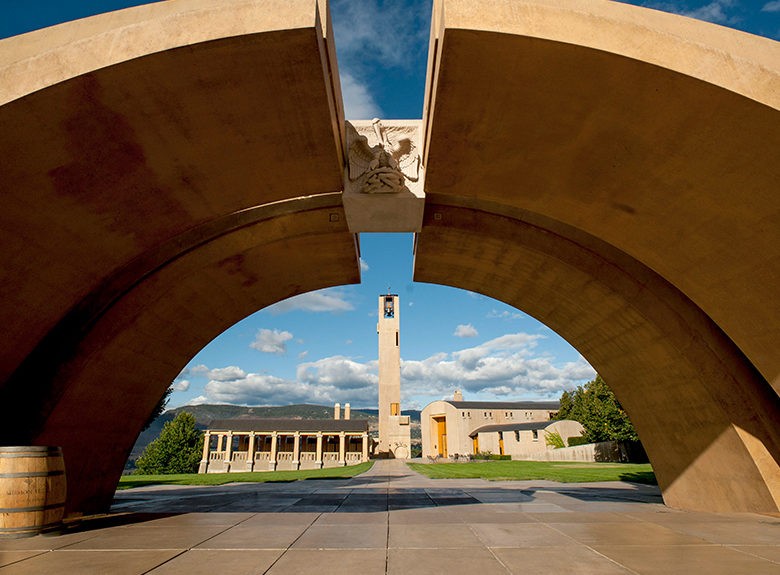 Entrance & Keystone
Guests enter the main winery grounds through contemporary stone arches hand-chiseled by Master Stone Masons, Tony Rojac and Andrew Swinley. Carved from one five-ton block of Indiana Limestone, the archway is held together by a single keystone bearing the von Mandl family crest.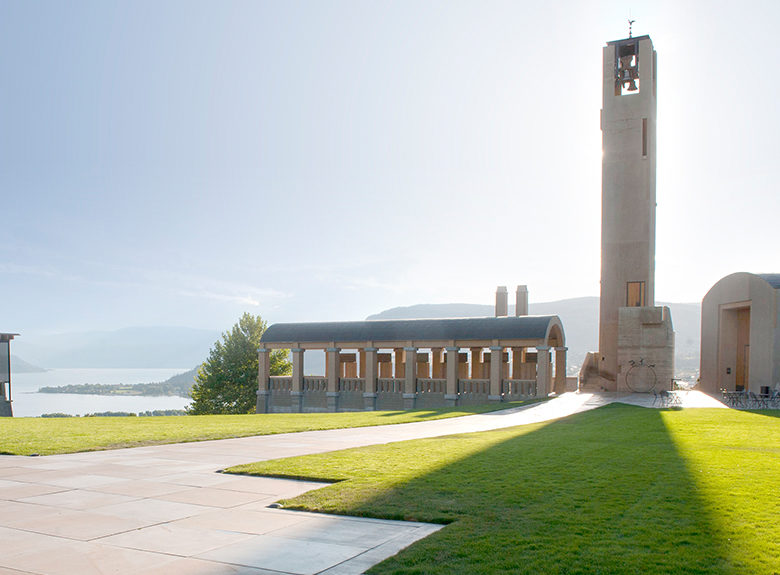 Courtyard
A spacious courtyard, located directly through the entrance archway, surrounds the 12-storey bell tower.
In the courtyard, you will be standing atop Boucherie Ridge, looking down over the rolling terrain below. The view encompasses the Mission Hill vineyard, dips through the valley, and winds down to Okanagan Lake.
Amphitheatre
The outdoor amphitheatre is situated on a prominent hill rising above the Okanagan Valley. Mountain ranges and scenic lakes create an unrivaled backdrop. 
Seating roughly 1,200, the outdoor concert experience is reminiscent of the grand performances staged at the Arena di Verona, one of Europe's historic open-air Roman amphitheatres.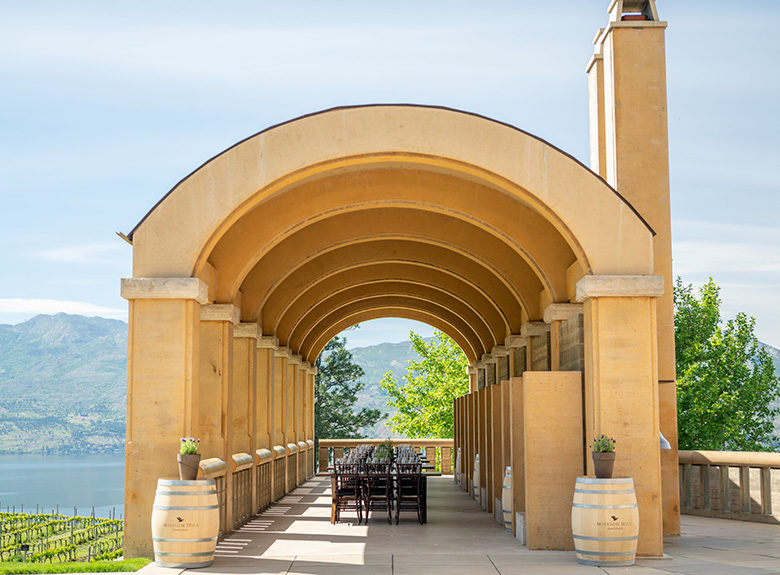 Loggia
The loggia (Latin for outdoor room) acts as a respite for visitors from the elements. By blending with the landscape, the loggia provides several angled views of the valley and lake below. A small Piazetta overlooks the Loggia Gardens, home to an ancient Hungarian Oak tree.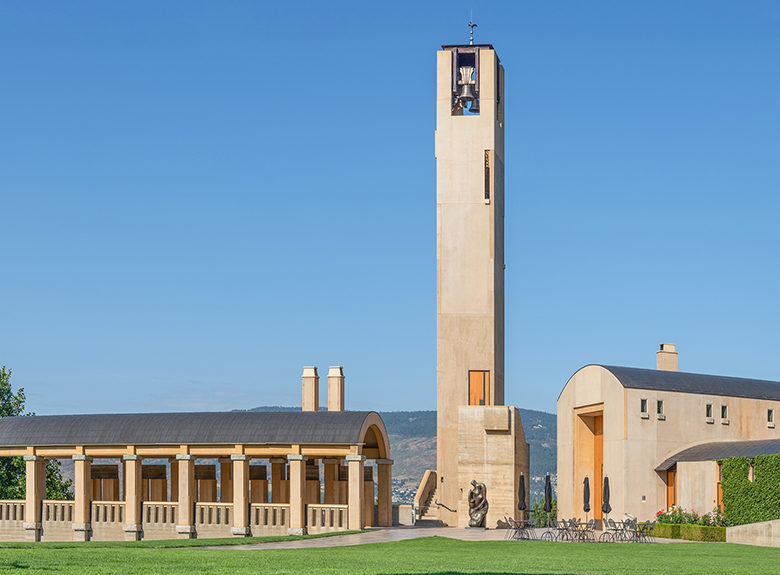 Bell Tower
The bell tower stands 12-storeys tall, topped with a pelican-inspired weathervane echoing the von Mandl family crest. You can hear them ringing every half hour and five times on the hour. 
Four bronze bells, each dedicated to a member of the von Mandl family, reside within the tower. They were handcrafted in Annecy, France by the Paccard Bell Foundry. The Paccard family, using time-honoured traditions beginning in 1796, has cast over 100,000 bells.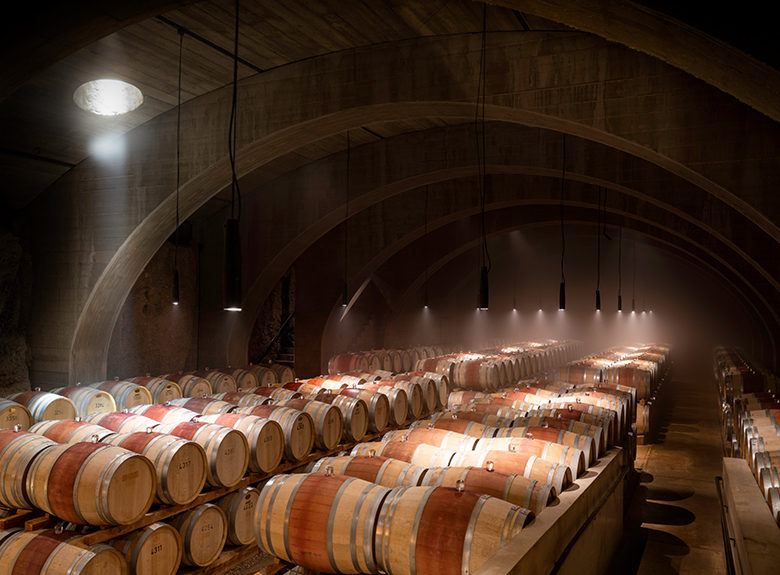 Barrel Cellars
Underground, you will find barrel cellars blasted into volcanic rock. With an 800-barrel capacity, the climate- and humidity-controlled environment is dedicated to the careful aging of wine. 
An oculus (Latin for eye) is the cellar's only source of natural light. This above-ground window serves as the inspiration for the winery's premium flagship wine name — Oculus.
My goal was to provide a sense of place. Somewhere you can step out of the everyday world and into a sanctuary that's all about the timelessness of wine.
Plan Your Visit
Experience the Okanagan Valley with a visit to Mission Hill Family Estate. The winery is open daily by reservation.
Winery Hours
Daily: 11am - 7pm
Terrace Restaurant Hours
Thurs - Mon: 12 - 8:30pm
Closed Tues & Wed