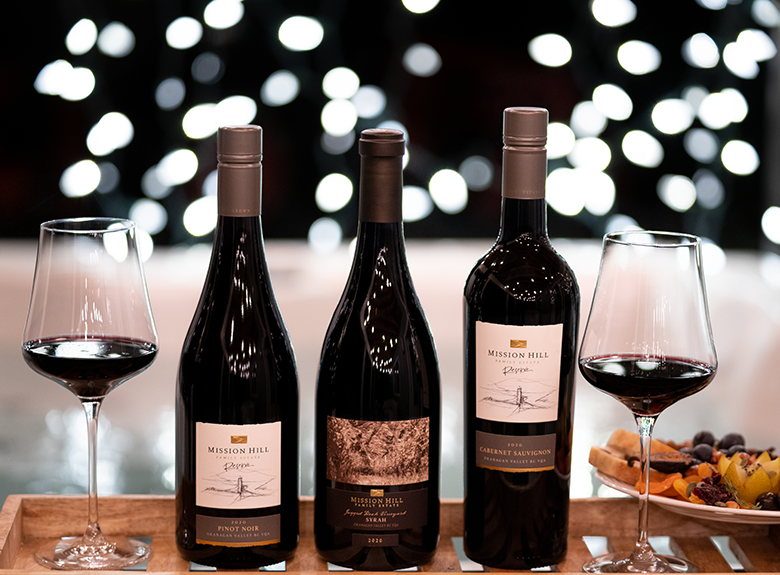 Après-Ski
Highlighting our Reserve and Terroir collection, this bundle is perfect for toasting to a hard days' work of winter sports.
Includes 2020 Reserve Cabernet Sauvignon, 2020 Reserve Pinot Noir, and 2020 Jagged Rock Vineyard Syrah.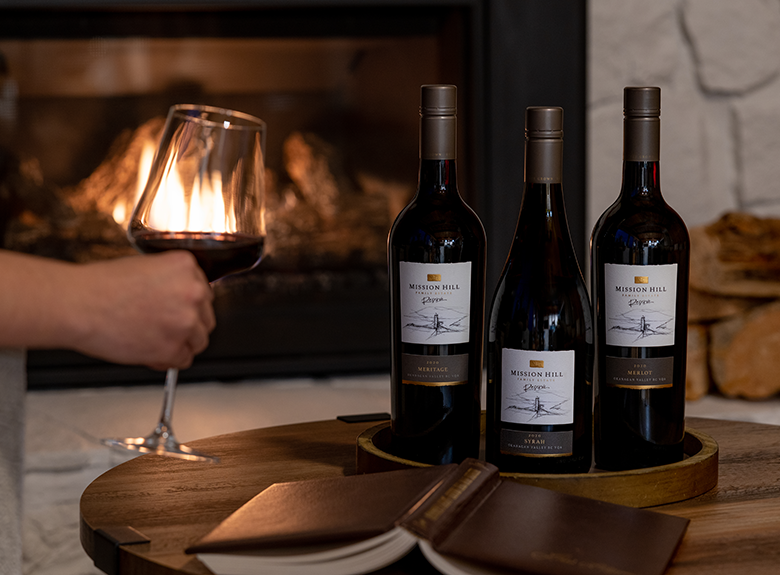 Fireside Reading
This holiday trio culminates with a symphony of flavours on the palate, keeping spirits bright and winter dreams white.
Includes 2020 Reserve Meritage, 2020 Reserve Merlot, and 2020 Reserve Syrah.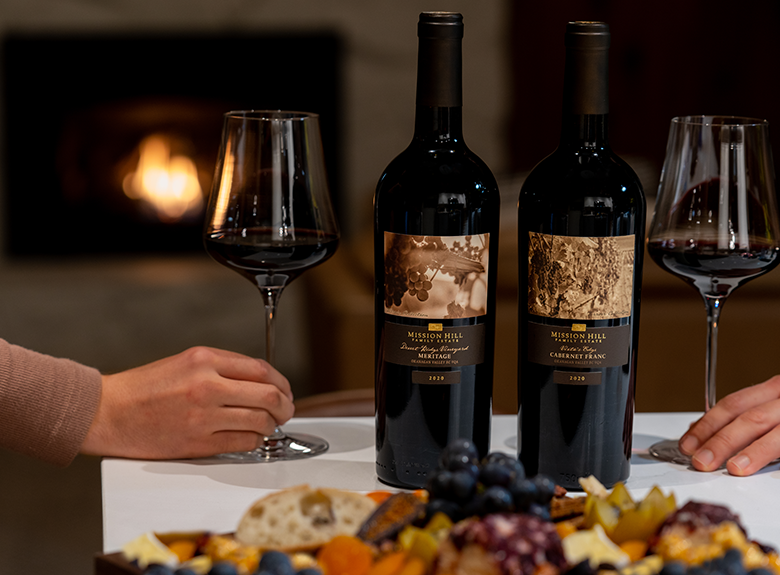 Social Sips
These single-vineyard Terroir reds make for the perfect story to share with friends and family, exuding the climatically and geologically complexity of Okanagan terroir.
Includes 2020 Vista's Edge Cabernet Franc and 2020 Desert Ridge Meritage.