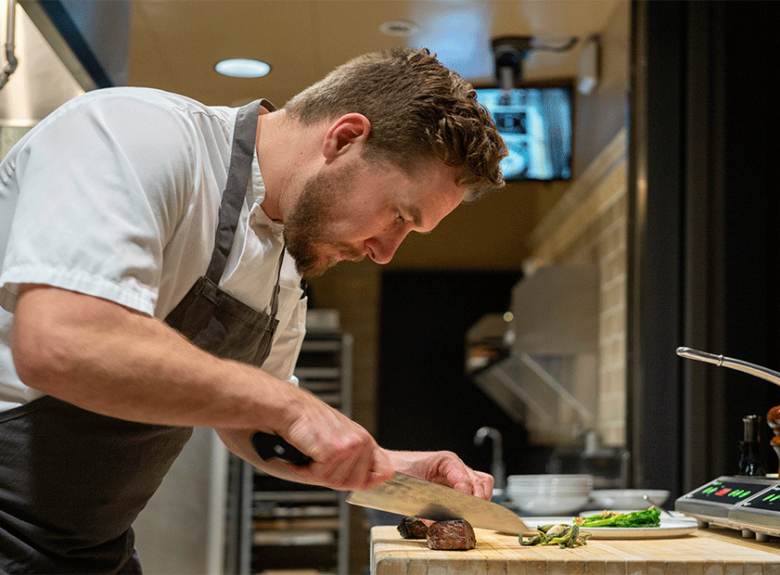 Black Lentils with Tender Brussels Sprout Leaves and Truffle
This savoury recipe highlights the flavours of fall. Earth, nuttiness, and smoke come together to make this dish a healthy yet decadent addition to your Thanksgiving table.  
Yield: 6 people
Ingredients
250ml black or beluga lentils

 

400ml water

 

1 bay leaf 

 

1 sprig thyme

 

1 pickled carrot,

small dice

 

1 celery,

small dice

 

1 shallot,

thinly sliced

 

36 brussels sprouts,

rinsed

 

100ml butter

 

10ml truffle oil

 

60 gr parmesan cheese,

shaved

 
Method
Combine lentils, water, bay, thyme, onion, salt, and pepper in a sauce pot and bring to a light simmer. 

While lentils are simmering lightly, prepare the brussels sprout by paring out the core and peeling off the leaves. Reserve leaves in the fridge for up to 48 hours prior to service. 

Additional water may be needed to cook the lentils to an al dente doneness (20-25 minutes). Ideally, there will be little liquid remaining in the pan by the time the lentils are cooked. 

Once lentils are cooked and most of the liquid has evaporated, add the pickled carrot and celery. 

To finish, melt half the butter in a large sauté pan over medium heat and add lentils. Once lentils are heated, add sprout leaves, toss lightly and cover. Allow this to steam for 3-5 minutes before checking the sprouts for tenderness. 

Once tender, add remaining butter and toss and season. Transfer to a serving dish and garnish with truffle oil and parmesan cheese.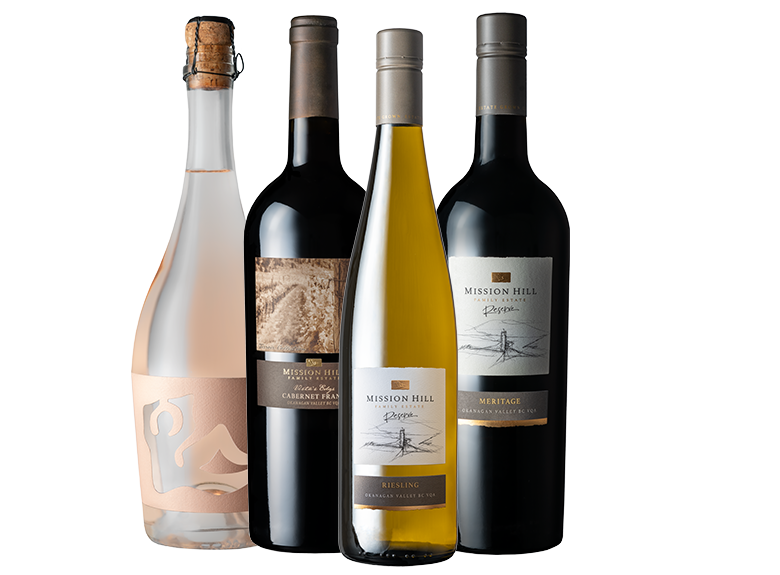 Perfect Thanksgiving Pairings
This four-bottle set pairs perfectly with each course of your Thanksgiving feast delivering on different tastes and textures exciting the palate with each and every sip. Featuring our limited Reserve and Terroir collection.
Set includes:
2020 Reserve Meritage
Exhilarat!on Brut Rosé
2020 Vista's Edge Cabernet Franc
2021 Reserve Riesling