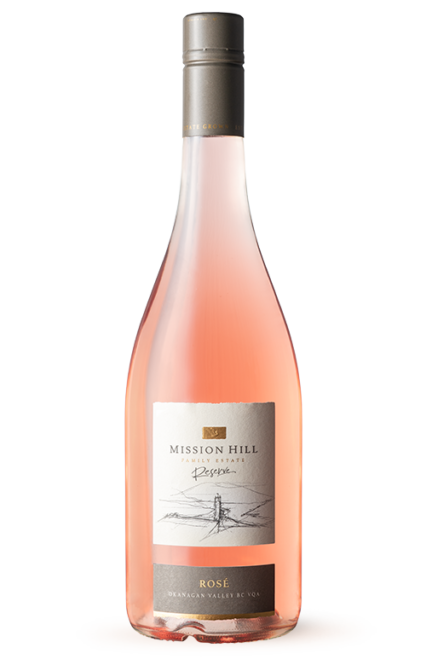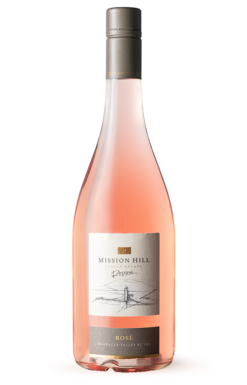 2019 Reserve Rosé
Crisp and vibrant, with a summer bouquet of fresh watermelon, juicy raspberry and wild strawberry. A uniquely Okanagan Valley Rosé.
Product details
Our 2019 Reserve Rosé was sourced from our estate vineyard in Osoyoos. First planted in 1997, the Osoyoos Vineyard is the region's most southern area and is comprised of arid benchlands that benefit from the lake's effect providing the region with more than 200 frost-free days. The combination of the loamy sand soil and wonderful warm climate allows the grapes to completely ripen for full flavour
The 2019 growing season began with near perfect seasonal conditions followed by a fall and winter of cold extremes. The spring conditions carried through to the summer, with the consistently warm weather encouraging healthy vine growth, even flowering and an even fruit set. The ripening (veraison) period and harvest was not without challenge with unseasonal rainfall throughout the month of September and then a very cool to cold October. These challenges were navigated expertly by our viticultural and winemaking teams and, as a result, we were able to see fruit reach ideal ripeness. Crops were lower than average, allowing for flavor development and natural acid retention with balanced sugar accumulation in the berries. Our 2019 harvest concluded on October 29, marking a short, but beautiful vintage in the Okanagan, producing wines expressive of the region and the season..
Varietal | Merlot (50%), Syrah (45%), Pinot Noir (5%)
Appelation | Okanagan Valley BC VQA
Estate | Osoyoos (94%), Oliver (6%)
Maturation | Stainless steel (97%), neutral French oak (3%)
ABV | 12.9%
TA | 6.4 g/L
PH | 3.05
Download product profile
FAQs
We offer complimentary shipping across Canada, however we do not to ship to Nunavut or the Northwest Territories.
Our wines are delivered by our courier partner, ATS Healthcare, in a temperature controlled environment to ensure the highest quality product when it arrives to your door.
Our wine orders can be picked-up at the winery. We have a no-touch pick-up area at the entrance of the winery.