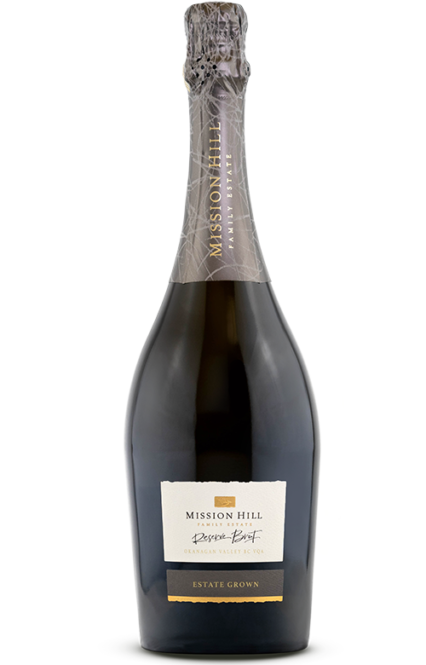 Reserve Brut
Tremendously fresh with notes of crisp green apple, white peach and Anjou pear all highlighted by lively acidity and vibrant citrus on the finish.
Product details
Winemaker Notes
Our Reserve Brut was grown in two of our estate vineyards stretching across Black Sage Road and Golden Mile Bench in Oliver. Each one of our vineyards has a distinct microclimate, lending unique flavour characteristics to the Chardonnay and Pinot Noir used in this Brut. First planted in 1996, our Oliver vineyards are incredibly diverse with more than 60 different individual blocks, affording us an amazing array of premium quality fruit.
Tech Specs
Varietal | 90% Chardonnay, 10% Pinot Noir
Appelation | Okanagan Valley BC VQA
Estate | Oliver (100%)
Maturation | 100% Stainless Steel
ABV | 11.4%
TA | 6.7 g/L
PH | 3.00
Download product profile
FAQs
Shipping info
We offer complimentary shipping across Canada, however we do not to ship to Quebec, Nunavut or the Northwest Territories.
Our wines are delivered by our courier partner, ATS Healthcare, in a temperature controlled environment to ensure the highest quality product when it arrives to your door.
Pick-up info
Our wine orders can be picked-up at the winery. We have a no-touch pick-up area at the entrance of the winery.