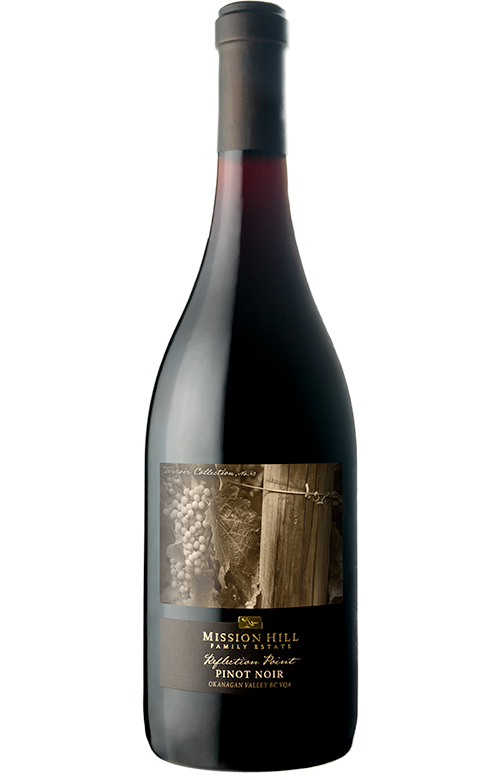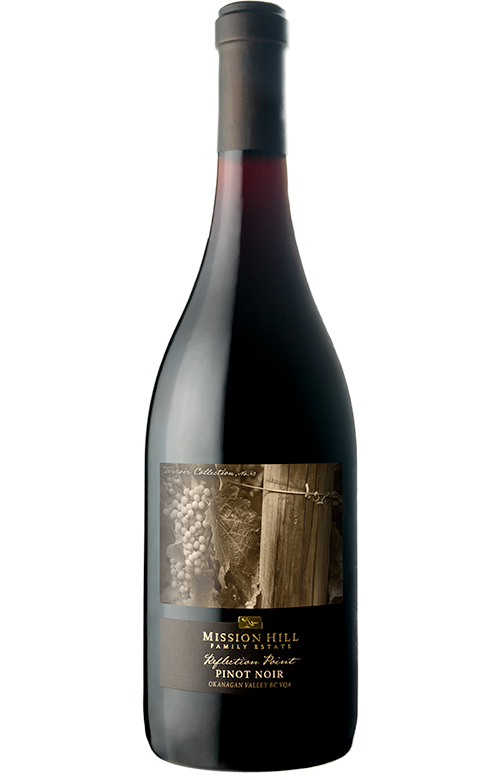 2017 Reflection Point Pinot Noir
Structured, elegant and balanced with notes of dark cherry, plum and spice. The palate is rich and complex, yet graceful with a persistent finish.
Product details
On the brow of Mt. Bourcherie, an inactive volcano in West Kelowna, is a steep vineyard. This location presents a stunning view and is the inspiration for this small lot offering – Reflection Point Pinot Noir. The name relates to the Lake's reflection and the opportunity to give pause to thought… to be close to nature. This Pinot Noir is unfiltered, unfined, and wild fermented. A very natural approach to our winemaking with this delicate and fickle grape.
Estate | West Kelowna
Elevation | 300m – 400m
Soils | Formed by glacial activity overlaid with Aeolian material. Hayman soil type; good water holding capacity allowing for minimal irrigation.
Seasonal Conditions | Sun exposure tempered in afternoon permitting enhanced ripening through extended hang time
Clonal Selection | 115
Canopy | Cane pruned with vertical shoot positioning
Maturation | 12 months in 100% French oak
ABV | 12.7%
TA | 5.3 g/L
PH | 3.58
Download product profile
FAQs
We offer complimentary shipping across Canada, however we do not to ship to Nunavut or the Northwest Territories.
Our wines are delivered by our courier partner, ATS Healthcare, in a temperature controlled environment to ensure the highest quality product when it arrives to your door.
Our wine orders can be picked-up at the winery. We have a no-touch pick-up area at the entrance of the winery.