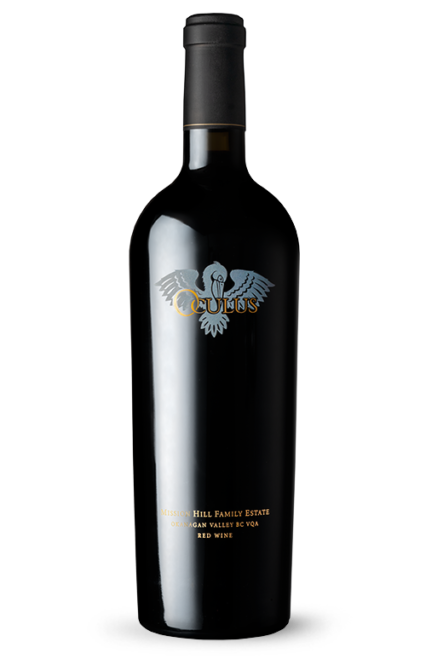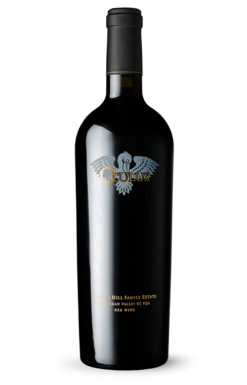 2016 Oculus
An OCULUS was first used by the Romans in buildings like the Pantheon – a window in a dome or wall to the outside. At Mission Hill, our oculus provides the only natural light into our underground barrel cellar, blasted out of volcanic rock that is otherwise hidden from the world. Our complex Oculus Bordeaux-style wine is the result of meticulous selection in the vineyard estate with grapes that have been specifically nurtured for this rare wine.
Product details
Vivid and fragrant, on the nose it's a bouquet of dense black fruits, from currants to ripe blackberries, with a floral nuance. Layers of earthy character follows, with a cigar box and liqorice complexity. The firm tannin structure lends itself to a long, rich and savoury finish.
The 2016 harvest lasted 76 days and set records for being our longest harvest ever. The lack of heatwaves in the summer kept sugar levels and phenolic maturity in sync so that ripening progressed slowly and predictably. Enjoy vivid, deep flavours, great acidity and excellent freshness
Varietals | Merlot 56%, Cabernet Sauvignon 27%, Cabernet Franc 17%
Estate | 78% Osoyoos, 22% Oliver
Fermentation | Fermentation and extended maturation in small French oak fermenters. A small portion fermented in a concrete fermenter.
Maturation | 20 months in French oak Barriques (27% new)
Cellaring | Optimal until 2030
ABV | 14.5%
TA | 6.1 g/L
PH | 3.73
Download product profile
FAQs
We offer complimentary shipping across Canada, however we do not to ship to Nunavut or the Northwest Territories.
Our wines are delivered by our courier partner, ATS Healthcare, in a temperature controlled environment to ensure the highest quality product when it arrives to your door.
Our wine orders can be picked-up at the winery. We have a no-touch pick-up area at the entrance of the winery.