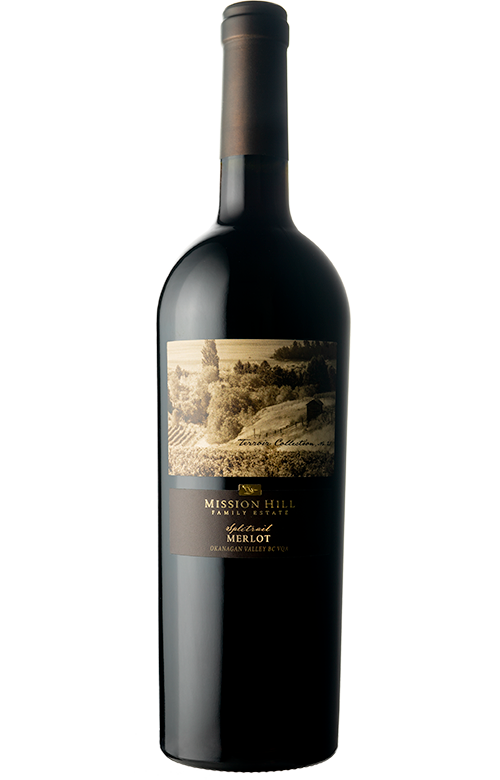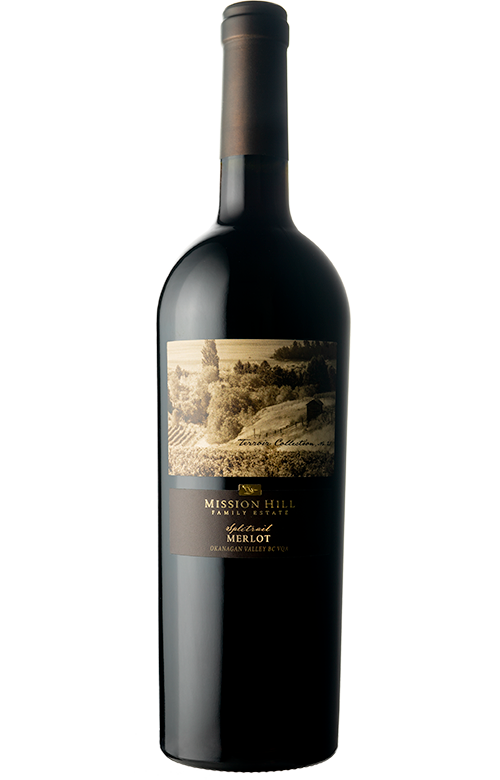 2014 Splitrail Merlot
Firm in texture with an impressive core of black cherry, cacao and baking spices along with savoury crushed rock and herb flavours.
Product details
Our Splitrail Merlot hails from the eastern region of Osoyoos where some of the longest hangtime occurs. This additional time on the vine gives the grapes a deep colour and intensity that translates into a robust wine. French oak barrel aging provided additional depth and complexity in the extended finish. This wine is enjoyable now, or cellar for the next 5-8 years. A splitrail denotes a fence or enclosure made from pieces of wood split lengthwise from the log. We named this wine, Splitrail Merlot, as a reminder of the many splitrail pieces used to create fences by the early pioneering farmers, especially the orchard growers. The label image illustrates the height aspect of this vineyard.
Varietals | Merlot (90%), Cabernet Franc (8%), Petit Verdot (2%)
Estate | Osoyoos East
Elevation | 333m – 434m
Soils | Stone-free, deep Aeolian deposits of loamy sand to sand with coarse texture formed by sandy fluvioglacial deposits; Haynes.
Seasonal Conditions | South and west aspect with gentle to moderate slope. Lake proximity encourages arid, frost-free days and long growing season.
Clonal Selection | French Clones 181 & 347
Canopy | Vertical shoot positioning; cane pruned.
Maturation | 15 months in French oak (44% new)
ABV | 14.2%
TA | 5.8 g/L
PH | 3.63
Download product profile
FAQs
We offer complimentary shipping across Canada, however we do not to ship to Nunavut or the Northwest Territories.
Our wines are delivered by our courier partner, ATS Healthcare, in a temperature controlled environment to ensure the highest quality product when it arrives to your door.
Our wine orders can be picked-up at the winery. We have a no-touch pick-up area at the entrance of the winery.