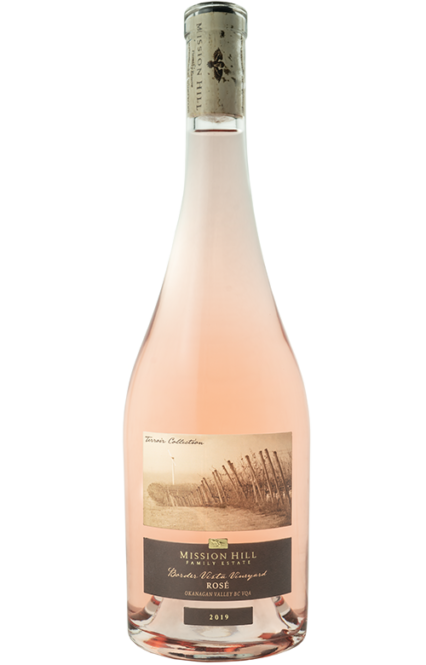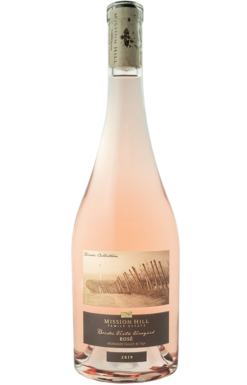 2019 Border Vista Vineyard Rosé
Refined yet expressive. Wild strawberry and fresh watermelon, with an amazingly complex and seamless texture.
Product details
Grown on a small vineyard estate in Osoyoos on the eastern side, our Border Vista Rosé, is a delightful, dry Rosé of Merlot, Cabernet Franc and Syrah. This small vineyard has west-facing slopes on the most southerly part of the Okanagan Valley's eastern side. When standing on this site, one has a feeling of being on the edge. Coupled with the "vista," the view and right-of-way at this unprotected international border where Canada and US connect, it was fitting to name this wine Border Vista.
Varietal | Merlot (74%), Cabernet Franc (13%), Syrah (13%)
Estate | Border Vista Vineyard, Osoyoos
Elevation | 330m – 360m
Soils | Gravel-free, loamy sands with coarse textures
Seasonal Conditions | Warm and consistent, giving way to one of the coolest falls on record. Perfect conditions for natural acidity retention and flavour development.
Clonal Selection | 181, 347, 7, 327
Cane pruned with vertical shoot positioning| Cane pruned with vertical shoot positioning
Maturation | 20% stainless steel barrel, 5% neutral French oak, 75% stainless steel
ABV | 13%
TA | 6.7 g/L
PH | 3.04
Download product profile
FAQs
We offer complimentary shipping across Canada, however we do not to ship to Nunavut or the Northwest Territories.
Our wines are delivered by our courier partner, ATS Healthcare, in a temperature controlled environment to ensure the highest quality product when it arrives to your door.
Our wine orders can be picked-up at the winery. We have a no-touch pick-up area at the entrance of the winery.