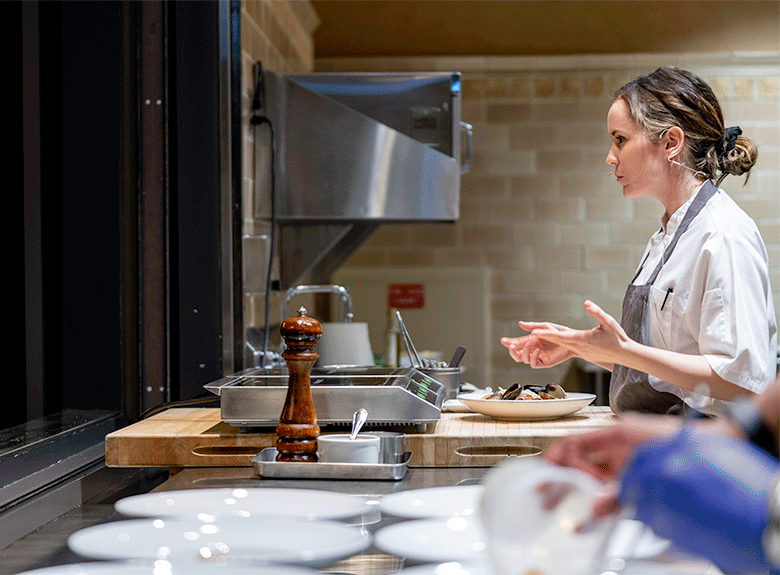 January 6
: Homemade European Comforts
Sold Out
After the fuss and stress of the holidays, learn tips and tricks for European classics that mom would make with these great winter dishes. Made for pairing with wine, see how our acid-driven wines play off these rich and hearty flavours.
January 14
: For the Love of Food – French Cuisine

$169
Join our Culinary Team on a tour through the breadth of French cuisine, from simple preparations of fresh ingredients to the complex techniques of haute cuisine. Our chefs will explore the tradition and innovation that symbolizes France's rich culinary history through four exquisite courses, each thoughtfully paired with our wines for a feast you won't soon forget.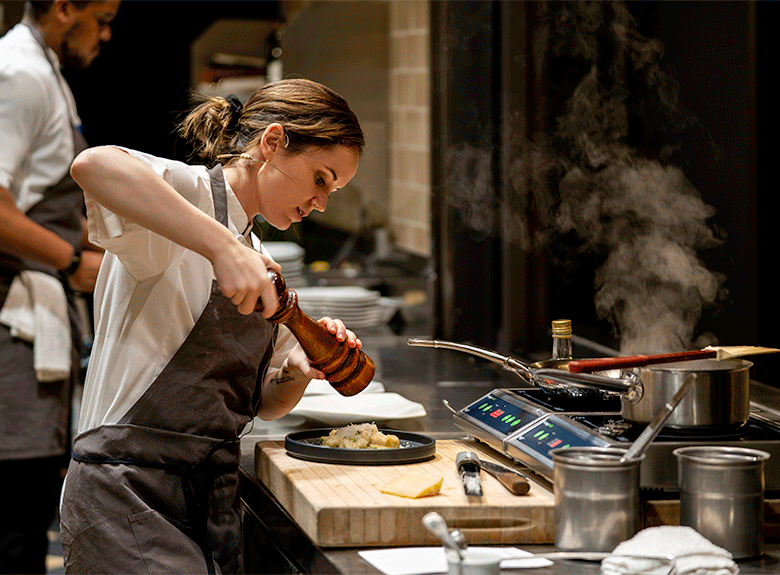 January 21: Pasta Fatta a Mano

$169
Transport yourself to the heart of Italy with an evening dedicated to a dish at once comforting and elegant – hand-made pasta. Indulge and delight as our Culinary Team creates a series of homemade pasta expertly paired with our wines. 
January 27 & 28: The Science of Food & Wine
$169
Join our winemaker and culinary team as we explore the interplay between food and wine. Experience unexpected and interactive ingredient pairings with our terroir-driven wine. Gain unrivalled access to the knowledge of our team during this four-course dinner.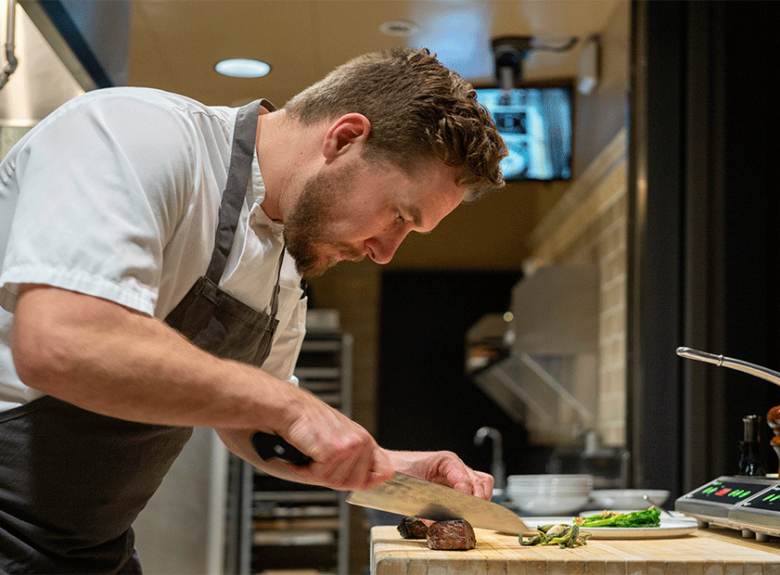 February 3 & 4: A Carnivore's BBQ

$169
Our culinary team takes you through an evening centred around your favourite proteins, deliciously paired with our wines. From seasoning, to searing, this class will guide you through four courses of our chefs' best techniques for cooking meat.
February 10 & 11: Valentine's Dinner for two

$169
Nothing says "love" like fine wine and delicious food shared in a memorable setting with perfect ease. Invite your date for an elegant yet decadent 4-course wine-paired menu, celebrating Canadian cuisine prepared with classic French flair.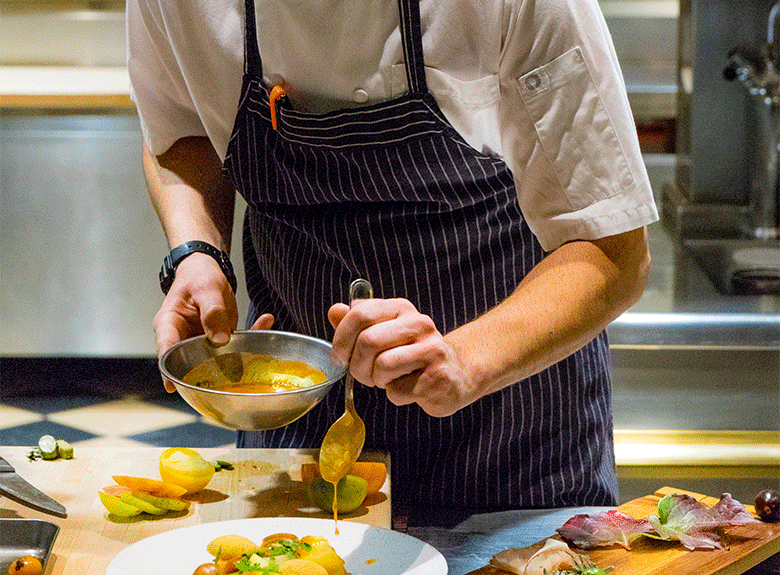 February 17 & 18: Ocean Exploration

$169
Let the lively flavours of the Pacific Ocean wash over you as our chefs prepare four courses of British Columbia's best sustainable seafood, each paired perfectly with our wines. Our Culinary Team demonstrates the delicate art of bringing out the best our oceans have to offer.
February 24 & 25: Greek Taverna Classics

$169 
Taste your way through the Greek countryside as our chefs showcase the sophisticated simplicity of Mediterranean fare. Our culinary team will highlight the preparation of four traditional delicacies, as you savour Greek culture with each outstanding, wine-paired course.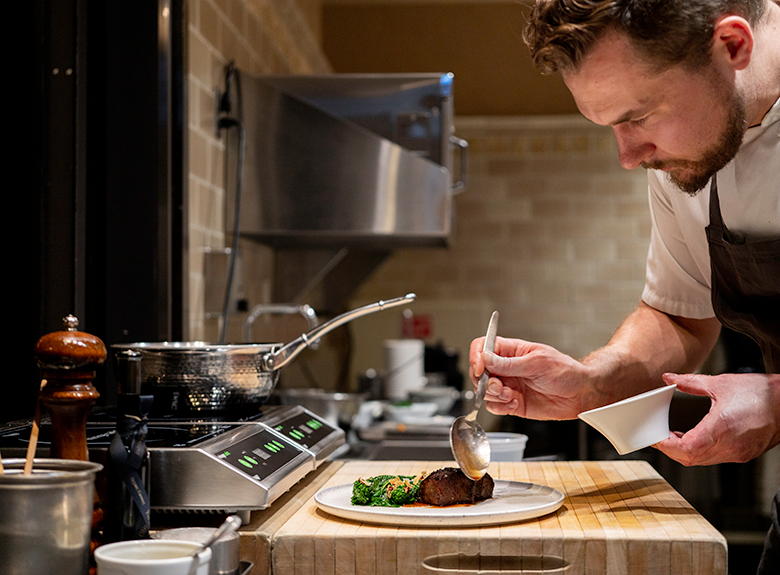 March 10 & 11: Central Italian

$169 
Learn the secrets to creating mouthwatering dishes and wine pairings that will transport you to the rolling hills of Tuscany. Leave enamored with the art of Italian cooking as you immerse yourself in the rich flavours and romantic atmosphere of Central Italy.
March 24 & 25: Vegetable Forward

$169 
Celebrate the beginning of spring with a fresh menu featuring seasonal vegetables, savory legumes, and other plant-based delicacies. Learn how to take your vegetarian cooking to the next level, with four courses expertly paired with our wines.  
Note: this class is not vegan. Vegan substitutions will be explained but not served.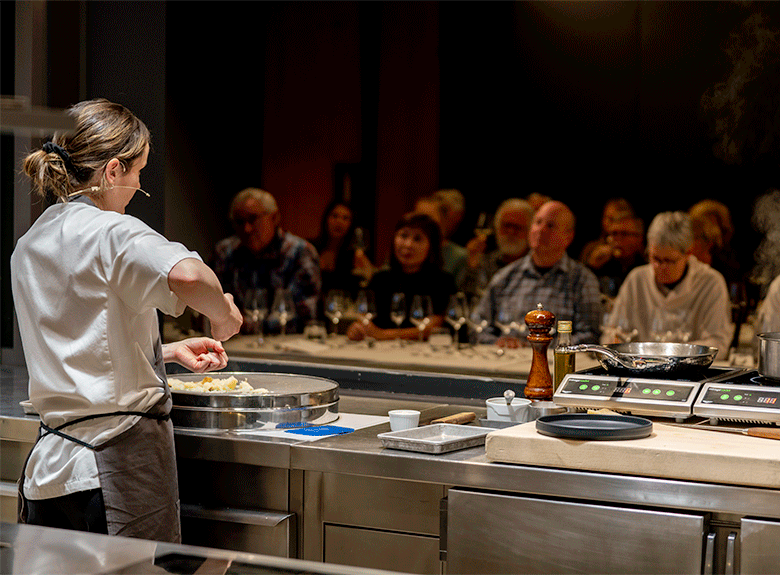 March 31 & April 1: Tastes of the Terrace

$169 
This early-access event highlights signature Terrace Restaurant dishes, past guest favourites, and a special preview of new seasonal fare. Four courses with complementary wine pairings, this is a rare opportunity to try the Terrace before the grand reopening later in Spring.